Resources
UCLA's Latin American Center, operating under the auspices of the Office of International Studies and Overseas Programs, conducts training and research programs. For more than 30 years, the Center has drawn upon over 450 dedicated faculty members in 22 departments including the natural sciences, social sciences, humanities, fine arts and professional fields. In 1995, U.S News and World Report ranked UCLA's Latin American Center at the top of all such programs in the United States. It is the acknowledged leader in Globalization Studies.
PROFMEX, The Consortium for Research on Mexico (www.netside.net/mexworld) is the worldwide network for Mexico policy research. It includes some 88 institutional members and now also have over 600 individual members. PROFMEX was created in 1982 to enhance collaboration among researchers on contemporary issues in U.S.-Mexican relations including border issues, Mexico's place in global - as well as North American and NAFTA affairs. PROFMEX receives funding from t he Ford Foundation, Hewlett Foundation, El Paso Community Foundation, and the Mexican National Science Foundation among other sources.
UCLA's Libraries. The University Research Library , law, management and policy libraries are internationally top ranked in 20th century studies. URL, houses one of the largest and most varied Latin American collections in the world - over 280,000 volumes with close to 12,000 volumes added annually. Important holdings of unbound government and international documents, microfilm materials, manuscripts, 30,000 flat maps are supplemented by more than 6,500 periodicals and 35 daily newspapers from Latin America.
UCLA's Media Library has an extensive collection of films, videotapes, filmstrips, and slide-tape programs on Latin American themes. It also has reference books and catalogs from educational and feature film distributor's which are used to obtain materials from outside sources upon request.
Publications
Mexico and the World, is the electronic Web journal published by PROFMEX. It instantly reaches the general public around the world and its member offices in such places as Beijing, Moscow, Cairo, Kyoto, Toronto, Havana, Buenos Aires and Paris. The web journal publishes peer-reviewed articles and current analysis on Mexico=' leading world role in dismantling state ownership of industry and control over many different facets of life. Research places Mexico=' role into comparative perspective with its globalization experience.
Statistical Abstract of Latin America (SALA) published annually by UCLA' s Latin American Center, provides the most recent statistics available on the 20 major Latin American countries. This date is compiled from 450 sources worldwide utilizing sophisticated quantitative research techniques and advanced data-processing technologies in the filed of population, land, resources, social conditions, governments, and economies of the region. SALA is the only one-volume comprehensive statistical reference on the region and it is marketed worldwide to libraries, businesses, research institutes, and educational institutions.
UCLA Latin American Center Publications publishes scholarly books, a journal and reference work on Latin America.
The UCLA Latin Americanist Newsletter presents news about student activities as well as faculty research.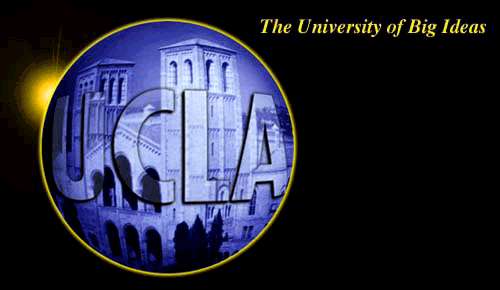 Program on Mexico
Latin American Center
11361 Bunche Hall
Los Angeles, CA 90095

James W. Wilkie
Chair, Program on Mexico

Margaret Carroll Stepanek
Research Director
Latin America and Globalization
Phone(310)535-1440
Fax (310)734-1718
E-Mail: mcarroll@ucla.edu