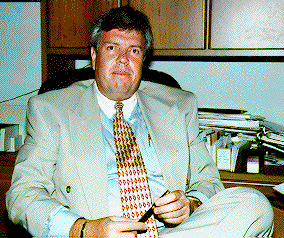 Welcome to
EAGLE TRAVEL AND CARGO
On the Internet....
Your Gateway to Latin America and the World!
Here at Eagle Travel, we are dedicated to providing you with the most efficient and outstanding service in assisting you with your travel plans to Latin America and the world. Whether your travel is for business or pleasure, our staff is the most experienced in the market, guiding you every step of the way while making your journey a dream come true!
Experience is not something that you can improvise. Years of work and education have helped us meet the challenges of the 90's and will now enable us to bring you safely into the 21st Century.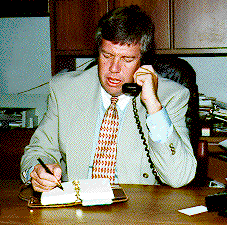 As the owner of Eagle Travel, I have spent the past 20 years traveling around the world, working and negotiating the best possible contracts available today. We not only provide you with the best prices, but service your needs with expertise and professionalism. Even though you will receive the best possible air fares, our main objective is not price, but rather quality service to meet the most demanding needs.
The next time you plan a trip for yourself or your organization, for business or pleasure, or if you are an agent looking to relay your business, give us a try! Send us your request and within 24 hours, you will have your itinerary in your hands with the best air fares and lodging available, with the carrier of your choice.
We invite you to check our references with major carriers such as United, American, Lan Chile, Varig, Aerolineas Argentinas, Iberia, and Avianca, where you will find we have been at the top for years. We may be reached by the following ways:
By E-mail: EAGLETVL@NETSIDE.NET


By Phone: 1-800-344-3808
By FAX: 1-305-567-2760
Or by Mail at:
EAGEL TRAVEL AND CARGO
717 Ponce de Leon Blvd, Suite 308
Coral Gables, Florida 33134 USA
---
This web site designed and written by Ronald T. Williams, Consultant, Miami, Florida
Copyright © 1996-1997 Ronald T. Williams, Consultant.
For infomation or questions concerning this site, contact rtwtech@netside.net